Feng Shui Workshops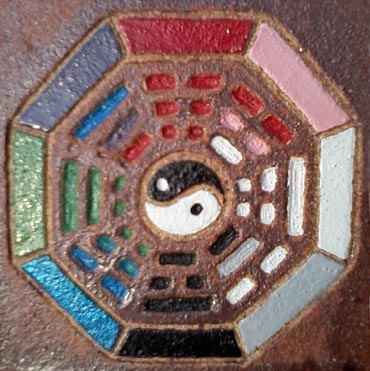 Feng Shui is an ancient Chinese practice that discovers the correlations between humans and the universe through the spaces in which we live and work. Zarifa uses the basics of old school Form Feng Shui (as opposed to Compass Feng Shui) to help you understand and arrange your living spaces for improved productivity and flow without the costs of hiring an interior designer.
In these Feng Shui workshops, Zarifa discusses basics of the chi and how the energy moves through your home or office. She will explain the use of the bagua to orient which areas of your home represent money, relationships, career, and other important aspects of your life, and how to use colors and the elements associated with each side of the bagua to map out the areas of your home or work space. These studies will lead to a foundation on which you can restore the energy flow in your living and working spaces. She will use typical home layouts to demonstrate blocked and problem areas, and how easily they can be improved with a simple clearing of clutter, movement of furniture, and application of the proper colors.
Each attendee will receive a worksheet with a bagua and a gift package that will help you get begin applying these ancient principles to your own living and working spaces.
Feng Shui workshops are $25 per person with a minimum of 5 attendees, and can be performed in your home or at a place of your choosing anywhere in the San Diego area. If you host a Feng Shui workshop at your home with at least 5 participants Zarifa will waive the workshop fee for the host. Private tutoring is $65 for an hour's session in your home.
---
If you're interested in private or group belly dance classes or attending a Feng Shui workshop, please contact Zarifa to arrange a workshop.
Return to Workshops and Classes >
---
---
Zarifa's Touch of Egypt · Boise, Idaho 83646 · Contact