Understanding Moon Cycles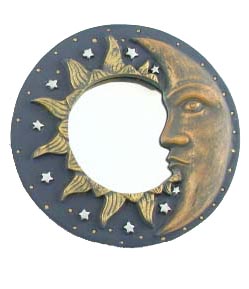 Like the ocean tides, the lunar orbit pulls at our energies and can affect the ways in which we think, feel, and express ourselves to the world. An understanding of these cycles can lead to an understanding of what is happening in our relationships, career, general health, and spiritual balance.
Zarifa will help you explore each phase of the moon, from full moon to new moon, and discuss days and hours are best for taking action or laying low. She will explain the relationships of the planets to moon phases and how they guide us through the energy of each day and hour. For example, early Mondays and the planet Venus are an excellent time in the lunar phase to focus on female insights and emotions. She will help you effectively explore this energy on it's own, then strengthen it with colors and other elements for stronger results. Worksheets of the planetary hours and a personalized anointed candle for each person will be provided to get you started working with moon cycles.
Moon cycles workshops are $25 per person with a minimum of 5 attendees, and can be performed in your home or at a place of your choosing anywhere in the San Diego area. If you host a moon cycles workshop at your home with at least 5 participants Zarifa will waive the workshop fee for the host. Private lessons are $65 for an hour's session in your home.
---
If you're interested in private or group belly dance classes or learning how moon cycles can affect your life, please contact Zarifa to arrange a workshop.
Return to Workshops and Classes >
---
---
Zarifa's Touch of Egypt · Boise, Idaho 83646 · Contact