Community Belly Dance - 02-10 - Zarifa's Events
SEE THE VIDEO
February 2010 Community Belly Dance

February 21, 2010: February's Community Dance marked the Third Anniversary of Zarifa's Community Dance, a semi-monthly event held at the G Street Bar & Grill in Grants Pass, Oregon. Zarifa organized the first Community Dance in March 2007 to give local dancers a place to dance, network, and practice their art in a family friendly environment without the pressure of formal performance.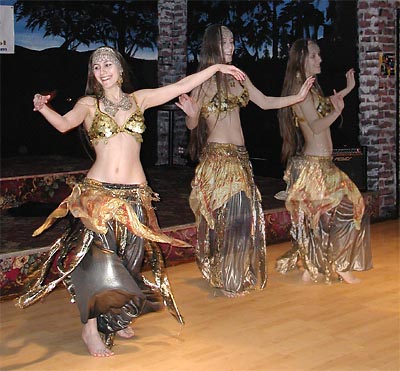 Dawn Sturgeon, closing the first set
Normally held on the Second Sunday, this month's dance was again moved to the third Sunday due to Valentine's Day falling on the second Sunday. Zarifa handed out small tokens of appreciation to each of the dancers, a Valentine's Day mini candle bound to a sample of Xocai (sho-sai) chocolate. Xocai isn't like normal chocolates, nor does it have the gamy lack of flavor of what you may know as "natural chocolate." It is high in anti-oxidants and is sweetened only with acai and blueberry, contains no paraffin, and is actually healthy for you. Thanks to Debra Pryun of debraschocolate.com, order a batch today for a fattening-free and healthy experience!
To start the evening, the audience participated in a warmup to a Malfouf rhythm which brought Zarifa to the stage with a new fan veil dance to a drum solo, followed by Devi Safir and Aisha Aroosh. A new dancer to the Community Dance, Sidney Lee, brought a traditional Egyptian style interpretation to the stage, followed by a high energy cabaret style dance by Marial, then Isabella with an Isis Wings dance. The first set closed with another new dancer, Dawn Sturgeon from Ashland.
The Community Dance has three "dancearounds" - an open floor warm up and dance session open to all, at the beginning, break, and end of the evening. The daughter of one of Zarifa's in-store customers, three or four years old, boldly jumped on the stage and was an immediate center of attention, stealing the evening. Future dancer in the making!
The second set opened with one of Taroob's signature veil dances, followed by Devi Safir and Sydney Lee. She was followed by Hina, Raqs Aroosh (Devi Safir, Marial, Taroob, and Aisha Aroosh) and the evening's performances ended with a spirited sword dance by Dawn Sturgeon and the final dancearound.
Thank you all for coming, and we will see you at the April Community Dance which also marks the FIFTH anniversary of Zarifa's Touch of Egypt. Any reason to party and dance, we're there!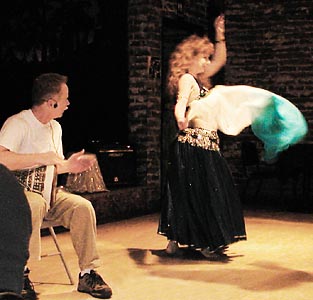 Zarifa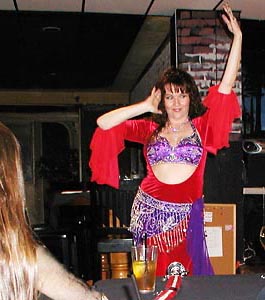 Devi Safir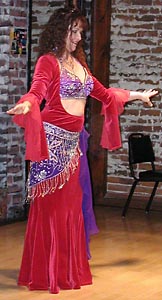 Devi Safir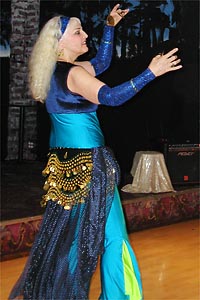 Aisha Aroosh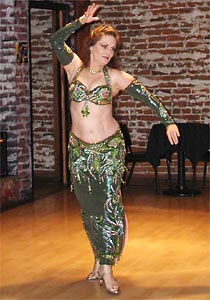 Sidney Lee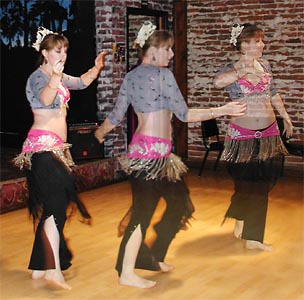 Marial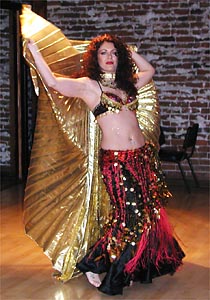 Isabella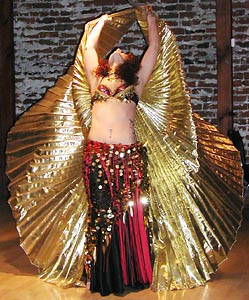 Isabella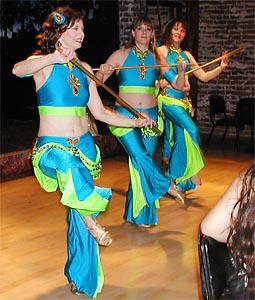 Raqs Aroosh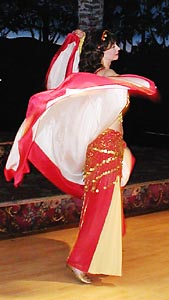 Taroob veil dance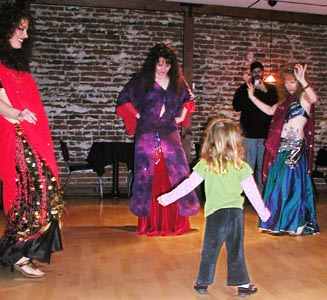 Dancearound Fun, new dancer in the works!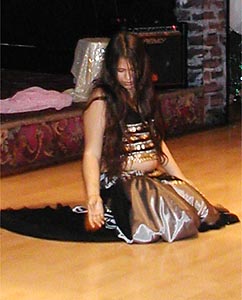 Hina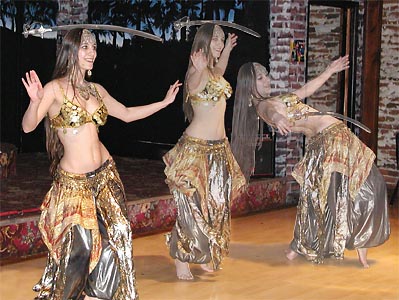 Dawn Sturgeon sword dance
Second Sunday of alternating months, 5-7 PM
SPECIAL THANKS TO THE G STREET BAR AND GRILL
---
Zarifa's Touch of Egypt · Boise, Idaho 83646 · Contact