Community Belly Dance 01-08 - Zarifa's Events
SEE THE VIDEO
January 2008 Community Belly Dance

January 12, 2008 - OOPS! Someone flipped the Night Vision switch on the digicam this month, sorry for making everyone look a little washed out! We assure you the costume colors were every bit as vibrant and exciting as the dancing. The pictures below will help!
This month's high point was Zarifa's birthday! Zarifa was put in a chair on the dance floor, then one by one the dancers covered her in veils, each in their own style. She then had to dance them all off!
There was a great show of beautiful costumes and performances, including visitors from out of state. Thank you again to everyone for coming, this is always a fun and exciting event!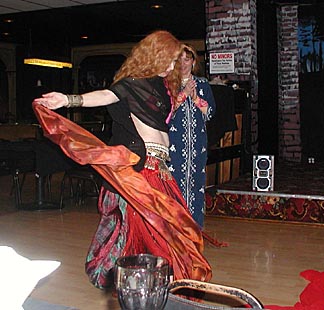 Zarifa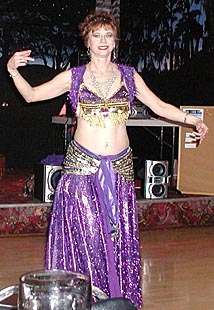 Taroob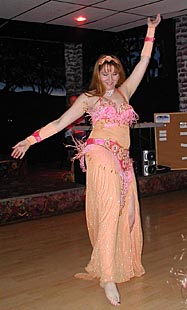 Devi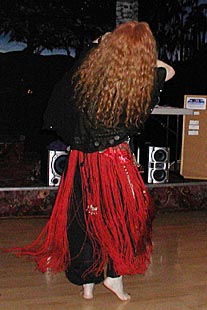 Zarifa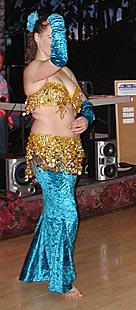 Maia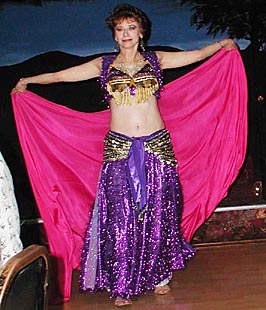 Taroob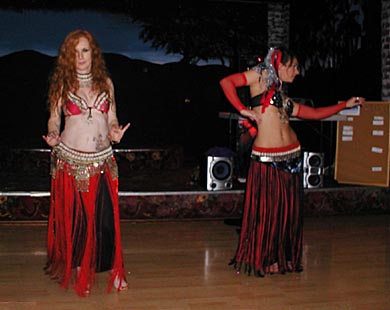 Zarifa and Christine
The Zarifa's Community Belly Dance is a FREE dance event Zarifa has organized for the second Sunday of each month at the G Street Bar and Grill in Grants Pass, Oregon, from 5 - 7 PM. It's simple: show up and dance, no door charges, everyone gets to dance! Beginners and experienced dancers are all welcome.
Second Sunday of alternating months, 5-7 PM
SPECIAL THANKS TO THE G STREET BAR AND GRILL
---
Zarifa's Touch of Egypt · Boise, Idaho 83646 · Contact