Community Belly Dance - 05-08 - Zarifa's Events
SEE THE VIDEO
May 2008 Community Belly Dance

May 11, 2008 Opening with a resounding HAPPY MOTHER'S DAY! Zarifa's Community Dance brought a full house with mothers and daughters from California, Nevada, Medford, and of course Grants Pass. The floor was filled with mothers and daughters dancing during all three dance-arounds and throughout the evening.
Taroob started off the evening with a lively solo veil dance in blues and yellows, followed by Tribal Bling with a tribal duet.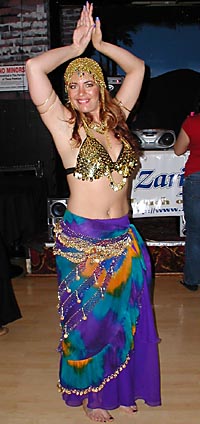 Alisha
Katarina performed one of her neo-tribal dances, accented by what is becoming a signature back-bend and floor work. Devi, Carrie Lynn, Dori, and others lit up the evening with their own dance styles, all followed by a second round of dances, solo and duet.
One of Zarifa's students and friends, Alisha, performed a taqsim solo with the drummer. This was a first for both of them and it turned out quite awesome!
The evening's highlight was a mother/daughter dance with Kat and her mom, Cheryl. Synchronized with a music that went from traditional middle eastern to hip-hop, the dance demonstrated the age old battle between mothers and daughters, old and new, traditional and contemporary. It was an awesome composition of dance style and stage comedy - watch the video to catch a peek!
The dance-around is where everyone seems to have even more fun than the solo performances. At the beginning, break, and close of the evening a free-for-all dance-around is held, inviting everyone - dancer or not - to the floor to dance. It gives the dancers a chance to dance out of the spotlight, interact with other dancers, and just have fun. Watch closely and you'll even catch a glimpse of Lady Auwsat, High Priestess of the Nevada Temple of Isis!
Sitting in the sidelines were many moms, not dancing but grinning ear to ear and thoroughly enjoying the show. For all the moms, both with us and passed, we want to give a big thank you: this dance is for you!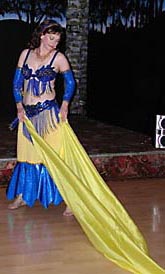 Taroob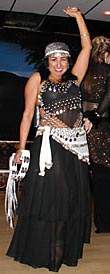 Rachel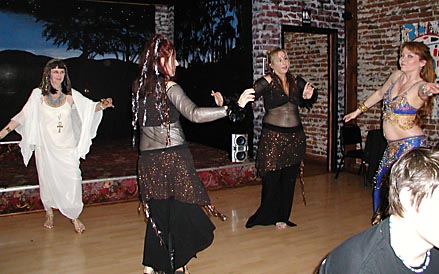 Lady Auwsat, Chiana, Susan, and Devi, Dancearound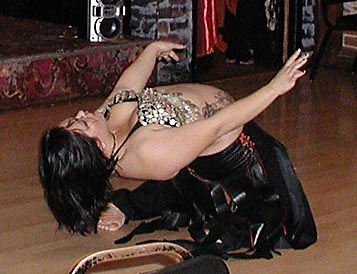 Katarina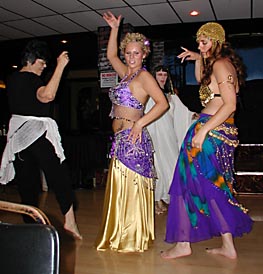 Moms and dancers in Dancearound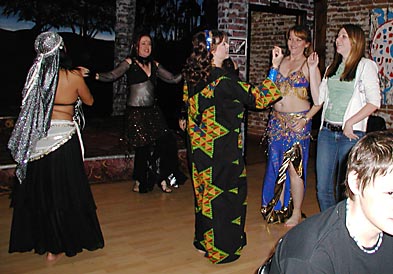 Moms and dancers in Dancearound
Second Sunday of alternating months, 5-7 PM
SPECIAL THANKS TO THE G STREET BAR AND GRILL
---
Zarifa's Touch of Egypt · Boise, Idaho 83646 · Contact