Third Anniversary Celebration - 04-08 - Zarifa's Events
SEE THE VIDEO
April 2008 Third Anniversary Pictures
April 19, 2008 An unusual warming trend brought uncharacteristic high temperatures this April, right up until Saturday. The temps plummeted into the 40's and there were even hail and snowstorms!
Fortunately this didn't dampen the spirits at the Third Anniversary Celebration of Zarifa's Touch of Egypt, held inside at the store and studio at 914 SW 6th Street in Grants Pass. While Mother Nature was partying outside, the dancers and customers were celebrating the coming of Spring inside!
Zarifa opened the doors of Zarifa's Touch of Egypt on April 16, 2005, occupying the small 900 square foot suite with her first inventory of belly dance costume and Egyptian decór. By January 2006, her online store was fully developed and live. Celebrating three years of business selling belly dance costume, metaphysical supplies, and Egyptian decór, the celebration featured live drumming, dancing, and gift giveaways every half hour from 2 - 5 PM.
Prize Winners
Jennifer, health and healing pack with candles, incense, and goodies
Rochelle, velvet coin hip scarf
Debbie, leopard pattern coin hip scarf, very tribal!
Melanie, blue velvet coin hip scarf
Alisha, Celtic tapestry/wall hanging
Melissa, who just happened to be in Grants Pass and stopped in. Melissa is from Crescent City and had no knowledge of Zarifa's, she was just in town for a visit and discovered Zarifa's walking by. This was also her first experience with belly dancing. She took home a beautiful Lady of the Lake sword mount and intends to drum up some dancers in Crescent City!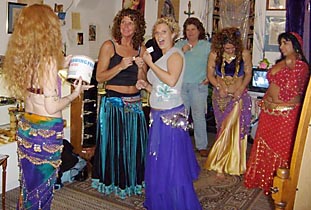 Dancers rally 'round for the first drawing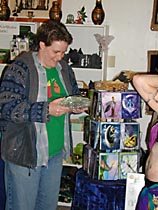 First winner, Jennifer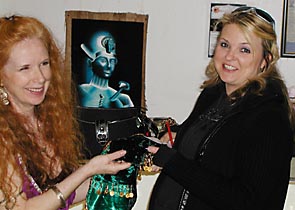 Rochelle, winner of a velvet hip scarf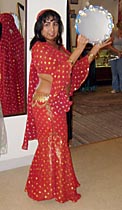 Rachel
Drummer ready!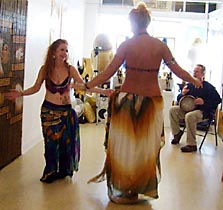 Zarifa and Kate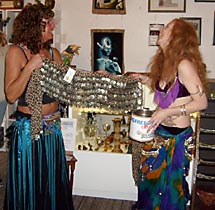 Debbie wins coin hip scarf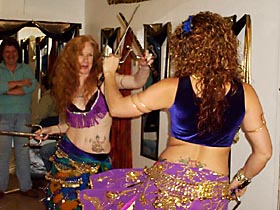 Sai dance performance
And the winner is . . .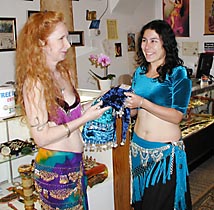 . . . Melanie, coin velvet hip scarf!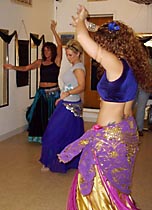 More Dancing!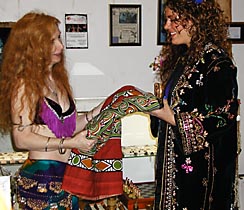 Alisha wins Celtic tapestry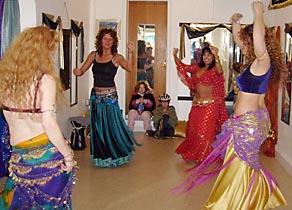 Dancing throughout the afternoon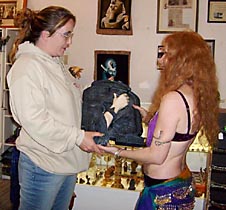 Melissa, Lady of the Lake Sword Mount
To all of Zarifa's customers and patrons:
THANK YOU and I look forward to seeing you soon!
---
Zarifa's Touch of Egypt · Boise, Idaho 83646 · Contact