Community Belly Dance - 06-08 - Zarifa's Events
SEE THE VIDEO
June 2008 Community Dance

June 8, 2008 Fog, Santana, and a full house of dancers ready to dance! The June 2008 Community Dance once again shook up the G Street Bar and Grill in Grants Pass!
Zarifa started the evening off with an opening ceremony dance. Entering the dance floor with a smoking brass bowl, she dances around the floor offering the bowl to all present, cleansing the atmosphere of negative spirits. Alisha followed with a dance to Santana's Black Magic Woman.
Also present were Tasseled Camel, Idena, Suzy, Raqs Aroosh, Devi, Mel, Carrie Lynn, Tribal Bling, Debbie, Taroob, and Wendy. Lots of pictures and a long video this month, both of which speak for themselves. Thank you for coming everyone!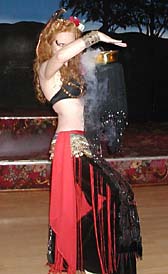 Zarifa - Opening Ceremony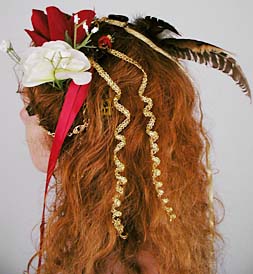 Zarifa's Headpiece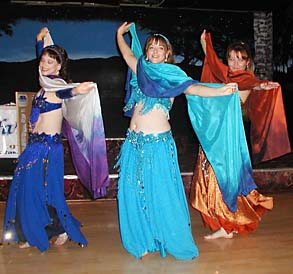 Raqs Aroosh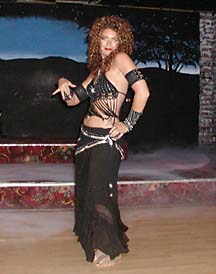 Alisha
Zarifa & Freinds - Spitfire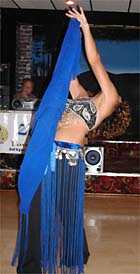 Debbie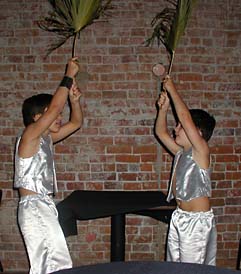 Zarifa & Co's. Fan Boys!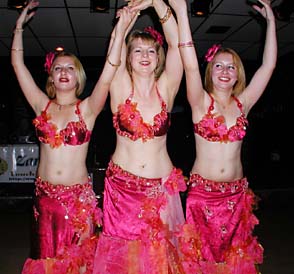 Tasseled Camel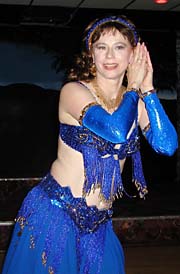 Taroob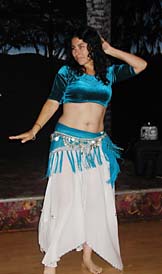 Mel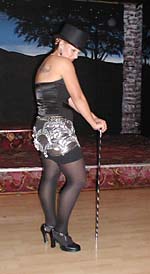 Carrie Lynn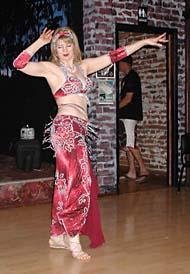 Idena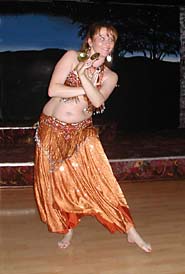 Devi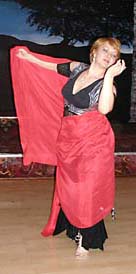 Suzy
Tribal Bling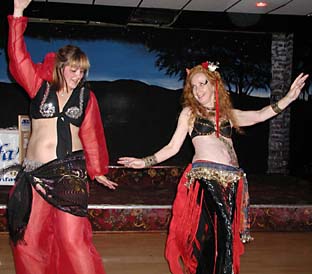 Wendy & Zarifa
Second Sunday of alternating months, 5-7 PM
SPECIAL THANKS TO THE G STREET BAR AND GRILL
---
Zarifa's Touch of Egypt · Boise, Idaho 83646 · Contact