Community Belly Dance - 04-10 - Zarifa's Events
SEE THE VIDEO
April 2010 Community Belly Dance

April 11, 2010: Zarifa's Touch of Egypt celebrated it's fifth anniversary this weekend, and combined the celebration with the semi-monthly Zarifa's Community Dance, held at the G Street Bar & Grille in Grants Pass. The dance celebration was it's usual festive event with a few surprises, free gift drawings, and once again filled the G Street Bar & Grill to standing room only.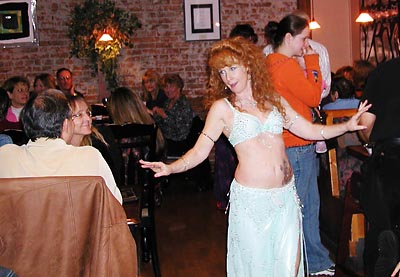 Zarifa dances through the audience
Zarifa opened the evening with a traditional Egyptian style dance, winding her way through the audience and greeting spectators with her dance. Also dancing with us this month was Devi Safir, Aisha Aroosh, Katana, Isabella, and Marial.
The highlight of the evening were six students of Zarifa's with a troupe dance they had been working on, their first public performance. The synchronized veil work and graceful dancing was spectacular, nice job ladies!
The dancearounds at the beginning, break, and closing of the evening are always some of the best times of Zarifa's Community Dance, a period of open floor for everyone to dance. Even the DJ got into the dancearound!
The evening ended with a curtain call, bringing all dancers for the evening to the floor, and developing into the third dancearound session for the evening. But the festivities didn't stop there.
After the dance, the party continued into the wee hours of the morning as it moved to Zarifa's dance studio for refreshments, Wii dance games, and an open evening of celebration. Thank you all for coming and your continuing support of Zarifa's Touch of Egypt, it has been a wonderful five years and she looks forward to sharing the next five with you all!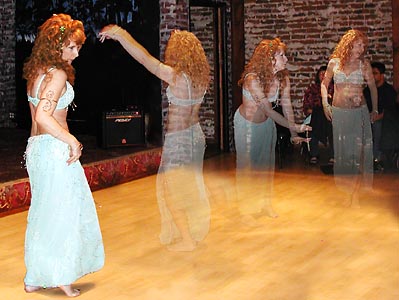 Zarifa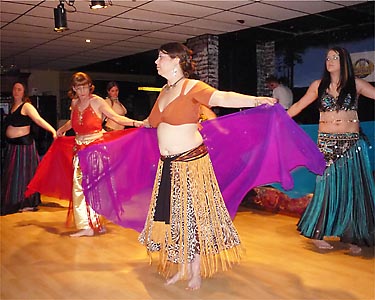 Zarifa's Students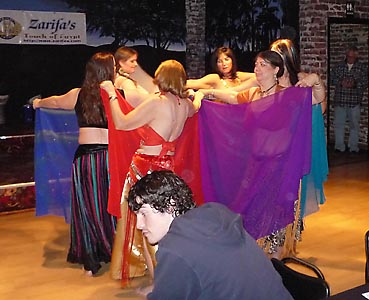 Zarifa's Students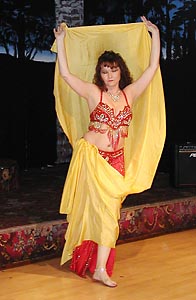 Devi Safir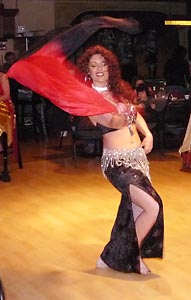 Isabella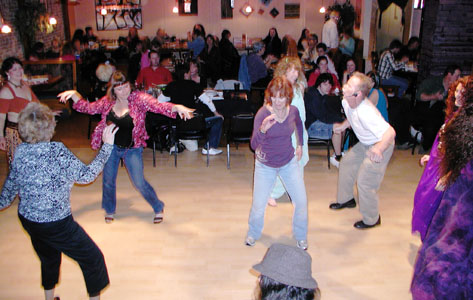 Dancearound time, everyone on the floor!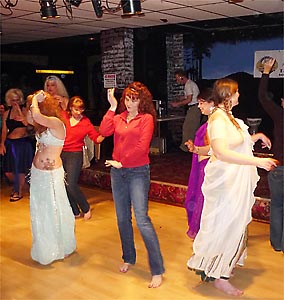 Open Dancearound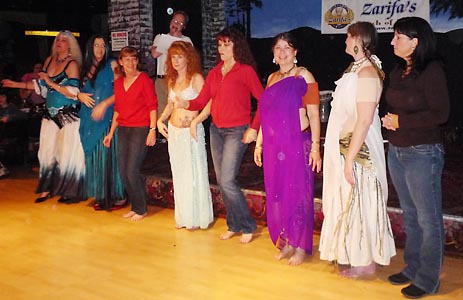 Curtain call, before final dancearound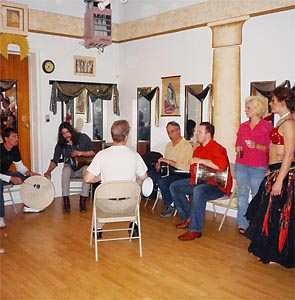 Party after the dance - see video for more
Second Sunday of alternating months, 5-7 PM
SPECIAL THANKS TO THE G STREET BAR AND GRILL
---
Zarifa's Touch of Egypt · Boise, Idaho 83646 · Contact