Community Belly Dance - 12-09 - Zarifa's Events
SEE THE VIDEO
December 2009 Community Belly Dance

December 20, 2009: The December 2009 Zarifa's Community Dance brought with it music and dancers in time with the season, and even a visit from a dancing Santa! All dancers attending this month's event were presented with a dance cane as a token gift of appreciation from Zarifa's.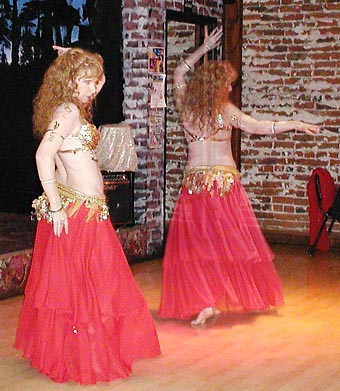 Zarifa
This month's Community Belly Dance was held on the third Sunday due to Christmas parties scheduled for the second Sunday. In spite of the moved date, as always it was a full house at the G Street Bar and Grill in Grants Pass, Oregon.
Zarifa opened this evening's show with a traditional Egyptian style dance, passing out seasonal treats as she danced around the audience, followed by Devi Safir with a Hula/Traditional dance fusion, Katana with a fan veil dance, and Gray and Wendy with a mirror dance. Aisha Aroosh performed a veil dance to traditional Christmas music in the spirit of the season, followed by Isabella, Suzy, and Taroob.
The second set brought Devi Safir dancing to Christmas music, Suzy, Aisha Aroosh, Taroob, and Marial. The evening's dance performances finished with a special dance by Zarifa and Company that included a belly dancing Santa!
Zarifa's is looking forward to seeing you all again in February. Bring your students!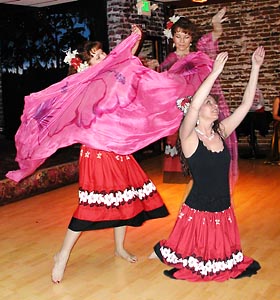 Devi Safir
Katana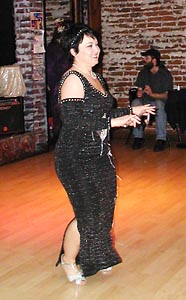 Suzy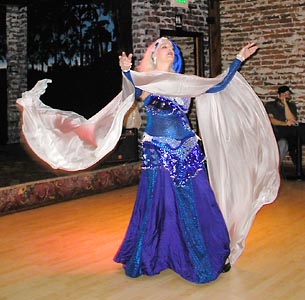 Aisha Aroosh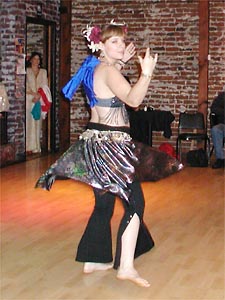 Marial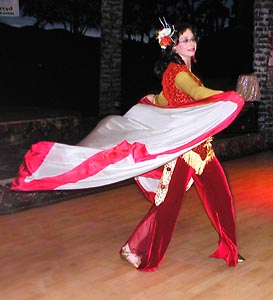 Taroob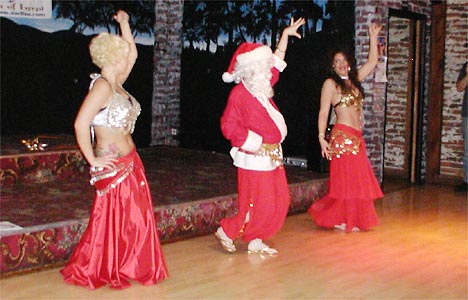 Zarifa & Company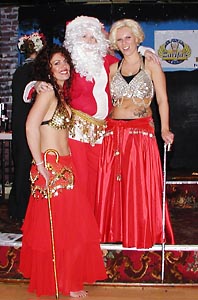 Santa & Helpers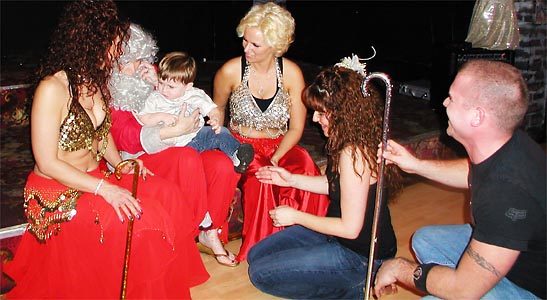 Santa After the Show

Dancer lineup, Santa has gifts for the "good dancers!"
Second Sunday of alternating months, 5-7 PM
SPECIAL THANKS TO THE G STREET BAR AND GRILL
---
Zarifa's Touch of Egypt · Boise, Idaho 83646 · Contact