Community Belly Dance 11-07 - Zarifa's Events
SEE THE VIDEO
December 2007 Community Belly Dance

December 8, 2007 - We expected a slow evening this holiday season, but dancers braved the cold December chill for the Zarifa's Community Dance at the G Street Bar and Grill in Grants Pass.
Aisha Aroosh decked the halls with a zills dance in holiday costume; Devi danced a sword dance, and there were many other dancers who added their special spice to the December dance.
This month Zarifa added a twist to the dance-around break by inviting the G Street customers to get involved. In the video you will catch the owner of the G Street Bar and Grill learning a few moves!
December and January were busy months for Zarifa's and we apologize for taking so long to update these pages. We'll let the video and pictures speak for themselves.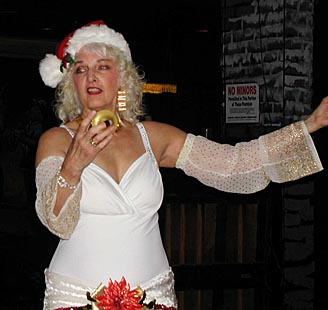 Aisha Aroosh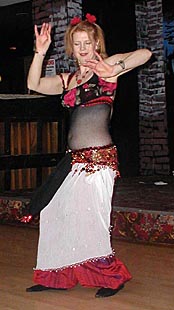 Idena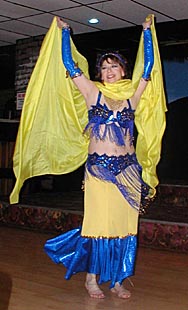 Taroob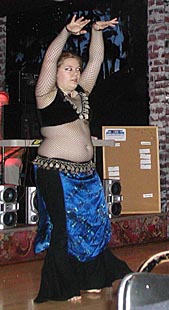 Amber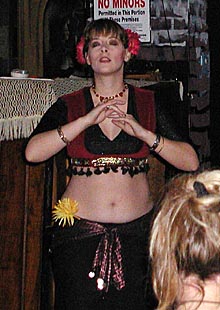 Marial
Second Sunday of alternating months, 5-7 PM
SPECIAL THANKS TO THE G STREET BAR AND GRILL
---
Zarifa's Touch of Egypt · Boise, Idaho 83646 · Contact