Zarifa's Events - May 26-29, 2006 - Grants Pass, Oregon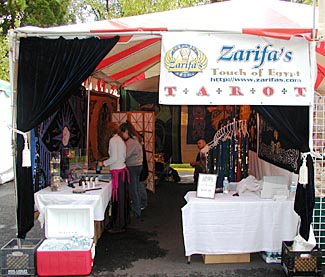 Boatnik, Memorial Day Weekend
Zarifa's Touch of Egypt closed shop Memorial Day weekend and brought her store to where everyone was - at the 2006 Boatnik, a 3-day river racing event held every Memorial Day in Grants Pass. An estimated 200,000 visitors from all over the west visit Grants Pass every year for this 3-day event which include a carnival, musicians, Memorial Day Parade, fireworks displays, and more. Special selections of belly dancing accessories, tapestries, and Egyptian decor items were available for purchase and Zarifa offered tarot readings. Local dancers stopped by for a surprise performance.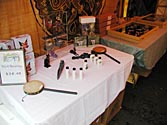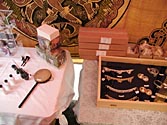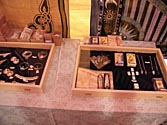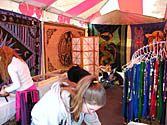 Some of Zarifa's items on display at the Boatnik include Egyptian decor, Hempz lotions, tarot decks, some of her many tapestries, and belly dancing hip scarves and accessories.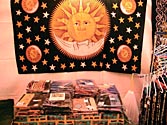 The boatnik always brings a few surprises including a Pharoah ride at the carnival and a visiting sheik.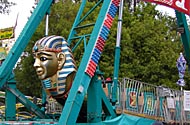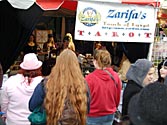 Wherever you find Zarifa, you will also find talented belly dancers! Zarifa's was visited by Idena, Sihaya, Sunda, Majdia, and other dancers in spite of the rain throughout the weekend, to the delight of Boatnik spectators.