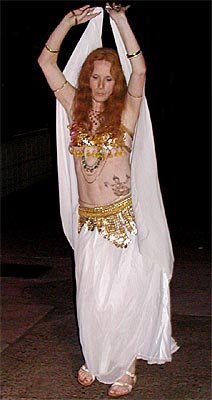 October 7, 2005 - Zarifa's Touch of Egypt, Grants Pass, Oregon
First Friday Art Night
As the temperatures drop and days shorten, most of the visitors who stopped by at Zarifa's Touch of Egypt for this month's First Friday Art Night were clad in jackets and pants instead of tees and shorts, but thank you to all who came by. This month's attractions included vocalist Bri Ferguson, who presented us with several opera pieces, a capella, a few rogue musicians who wandered through, and of course, and evening of dancing in front of the store. First Friday Art Night is held the First Friday of each summer month in Grants Pass.
Congratulations to Jeanine Brown, this month's winner of the free drawing for her choice of a hip scarf or tarot reading!
First Friday Pictures
Click any picture for an enlargement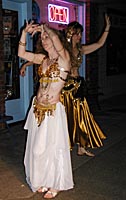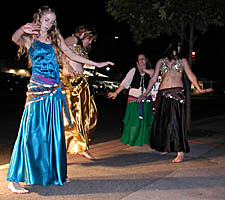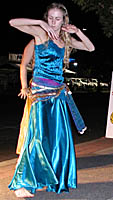 Zarifa and some of her students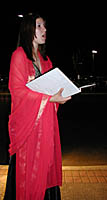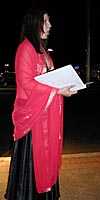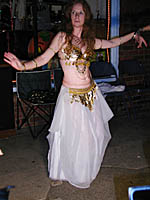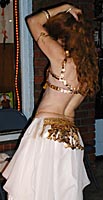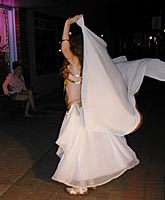 Bri Ferguson performed several opera solos in Italian and German. Bravo!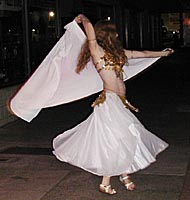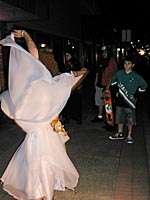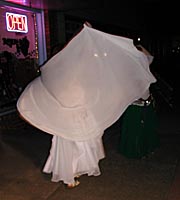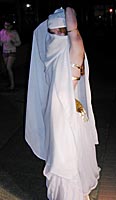 Zarifa does a veil dance
SUMMER CAN'T BE OVER ALREADY!
Although the Art Nights are done for the year, Zarifa will have many new thnigs going on in her store and on this website this winter, check back soon.
---
Zarifa's Touch of Egypt · Boise, Idaho 83646 · Contact